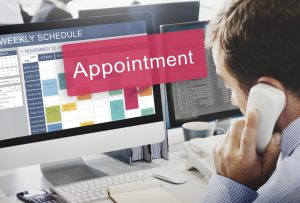 How many times have you double booked an appointment and only realized when two customers turn up at the same time? Not only is this embarrassing, it costs money because you will most likely have to provide a good will gesture to one of the customers, you risk losing both customers who will then probably tell everyone in earshot about the terrible service they've received! One simple mistake can have a snowball effect and ultimately tarnish the reputation of your business. Booking appointments might seem like a simple task, but as you might have already discovered on more than one occasion, it really isn't as straight forward as it appears. The Tekmetric auto shop software can help you avoid costly mistakes.
What is Auto Shop Software
The Tekmetric auto shop software is a business tool that assists you in streamlining your business processes through one automated system. There are several features to this software including:
Inventory Management
Building estimates
Vendor management
Messaging services
Appointment scheduling
And much more
Advanced Scheduling Features
You can wave goodbye to Google calendar and Excel spreadsheets with their advanced booking features. All appointments for the day you choose are clearly visible, even if you accidently click on a slot that has already been taken, the system won't allow you to proceed. With the auto shop software, you can streamline the reservation and appointment booking process which will eliminate human error and double booking.
Automated Reminders
One of the many reasons that auto repair stores lose money is because of "no shows." This is often accidental, people forget, or something else comes up and the customer forgets to call and cancel their appointment. Unless this process is automated, the responsibility falls on the staff members to contact customers via phone, text or email to remind them of their appointments. This process has a negative effect on productivity depending on the number of appointments scheduled. An automatic reminder sent through an online scheduling system will not only give your customers the opportunity to cancel in advance, but it will also reduce the number of phone calls from those who forget when their appointments are supposed to be.
Reporting Capabilities and Record Keeping
Reservation, appointment and accompanying details are important for analysis and reports. The Tekmetric auto shop software eliminates the need to manage this data in separate folders, files, spreadsheets and other documents because the information is securely stored on a safe platform. You will no longer need to manually collect stats and figures which make it easier to compile a report.
There are many more benefits associated with the Tekmetric auto repair software and you can test drive every one of them FREE OF CHARGE! For the rest of 2018, you won't have to pay a dime for this dynamic software. There are no contracts to sign and neither are there any cancellation fees, if you decide that our product is not what your business needs at the end of the year, you can go ahead and return it. If you feel that your business is in need of a major overhaul, the auto shop software is your answer.