The Internet is always full of many kinds of topics. This definitely means that there are many available topics one can write on . Bloggers may decide to focus or rather specialize in one topic of writing or may decide to venture into topics relating to different fields .Every decision that a blogger makes has its own advantages and disadvantages. If a blogger decides to specialize in only one topic, he or she might end up being very skilled and experienced in that area. Moreover, he or she might be recognized as  an expert after long hours of work and effort in that particular topic. However, specializing in one topic may turn out to be very monotonous hence; boring .This might in the end force you to write on any other topics.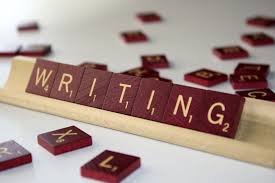 As a blogger, it is advisable to choose the topic that best suits your interests. Choosing the write topic to write on will leave you psyched up and motivated during the writing..If you happen to choose a topic which you don't like as a blogger, then you will end up writing low quality blogs. Therefore, it is advisable to choose the topics which suits you best.
Disadvantages of Having Multiple Blog Authors
It is wise to consider some issues before you decide to write a blog that will be authored by a number of people. Some of the issues you should take into account can include,
1.Whether you know the bloggers that you want to share your blogs with.
2. Whether they have the same standards as you do.
3.Are they trustworthy?
4.Do you have similar writing styles with them?
5.Do you have the same interests in blogging.
With such issues clear in your mind, you will be able to choose the right kind of people you are going to share your blogs with .However, the disadvantages of having a few authors for one blog can include;
1. Having different bloggers working to come up with the same blog may be difficult if they have different interests. Having different goals among them may turn out to cause inconveniences during writing.
2. The coordination of the multiple bloggers working on one blog can sometimes prove to be very difficult. The different authors of one blog might not be knowing each other in person and therefore the quest of writing very quality blog may be compromised .Taking responsibility for others is a very key issue that should be considered so as to have high quality posts.
3. Responsibility is another disadvantage of having multiple writers for the same blog. In case something is not right you might end up taking the blame for it even though you are not responsible for the wrong done.
4. The profit made due to blogging has to be shared in case of multiple authors. However, when you are just one author, you can have the whole profit for yourself.
5. The multiple authors are mostly not the same locations. Certain issues like failed communication might greatly affect the writing of the blogs. Therefore, it may be difficult for the different authors to coordinate.
6. Often, readers usually raise questions or suggestions regarding the blog posted. In such situations, the party addressed by these questions may be uncertain due to the different authors for one blog. This might cause embarrassing situations to some people..
7. The personal characters of a blog can be lost if it is written by multiple authors. In case you are the only author to a particular blog, then you will experience recognition if it turns out to be very good.
It is therefore difficult to write quality blogs co-authored by a few people. Certain problems like lack of communication may occur hence compromising the quality of blog post.
The above blog was authored by a freelancer at essayhunters.com who also happens to be a quality article writer and blogger.